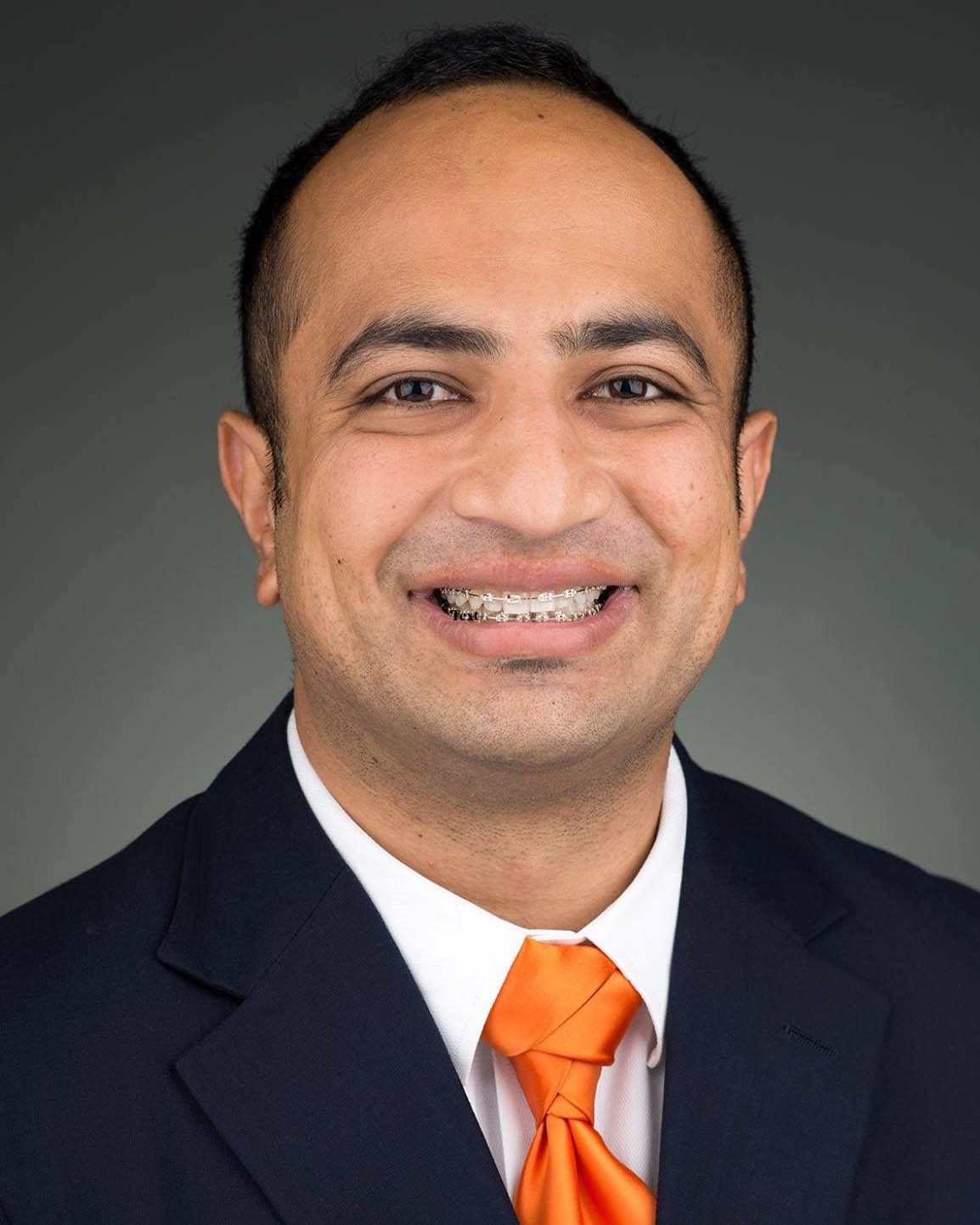 Dr. Krushan Chetan Patel caters to both patients and parents, treating everyone like family. He creates an atmosphere of trust and uses an easy to understand approach when presenting treatment plans. Dr. Patel is board-certified in his field of dentistry, committed to the highest level of excellence and standards of orthodontics.
Dr. Patel earned his Bachelor of Biomedical Science & Mathematics degree from Auburn University, Auburn, AL. He continued his education at the University of Pennsylvania School of Dental Medicine in Philadelphia, PA, where he earned his Doctor of Dental Medicine degree. Dr. Patel did his General Practice residency at Brookdale University Hospital Medical Center in Brooklyn, NY. Not long after, Dr. Patel attended the University of Louisville, Louisville, KY, where he did his orthodontic residency and earned a Master degree in Oral Biology.
Dr. Patel is a member of the American Association of Orthodontics and a Diplomate of the American Board of Orthodontics. He is a board-certified orthodontist and Invisalign® certified.
Dr. Patel has volunteered his time and skills to Puentes de Salud in South Philadelphia, providing health and wellness support to the rapidly growing Latino population, the Red Cross Society and the Kasiisi Mission in Lusaka, Zambia.
When he's not in the office treating patients, Dr. Patel enjoys golf, tennis, football and soccer.