Why Brushing Your Teeth is So Important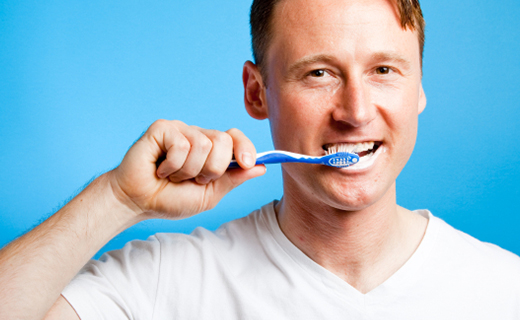 Brushing your teeth twice every day can do far more than keep your breath fresh and prevent unsightly stains. Proper dental care at home helps to prevent serious gum disease, which is linked not only to early tooth loss in adults but also to heart disease, strokes, pneumonia, and diabetes. Access to affordable dentists allows many patients to get help with gum problems before they become serious, but one of the best ways to prevent gum disease and periodontitis is to brush your teeth thoroughly and consistently.
The Consequences of Plaque
The sticky material that forms on your teeth is called plaque. When it combines with the starches and sugars contained in foods you eat, the mixture creates an acid that attacks your tooth enamel, which leads to decay. Plaque also irritates your gums and causes inflammation. Symptoms of early gum disease include red, swollen, bleeding and tender gums. The condition in its earliest stages is called gingivitis, and it can be reversed if treated in time. If left untreated, it will cause gums to separate from teeth and form pockets containing bacteria and pus. If gingivitis progresses to periodontitis, the disease will eventually destabilize your teeth by destroying the supporting bone structure. When this occurs, teeth will loosen and may have to be extracted.
Brush Your Way to Healthy Teeth and Gums
Regularly brushing your teeth removes damaging plaque and prevents gum disease. Dental floss removes plaque from between teeth where your brush can't reach, so don't forget to floss daily. Dentists recommend brushing twice a day for approximately two minutes. If possible, brush after eating also. When your toothbrush's bristles look worn or start to fray, replace the brush immediately.
Avoiding sweet snacks and sugary sodas also can help protect your teeth and gums. A healthy, balanced diet supports dental health. It's also important to see your dentist and dental hygienist regularly to detect any early problems before they become serious.
To learn about our family dentistry practice in Peoria, call Maple Shade Dental Group today or make an appointment.
---
Maple Shade Dental Group offers affordable family dentistry and gentle, compassionate dental care in Peoria. With 3 affiliated practices throughout Peoria, our offices are conveniently located with extended hours to meet your needs. At Maple Shade Dental Group, we provide most dental services, from basic preventative care and general dentistry to specialized procedures and complete dental reconstruction. We accept most dental insurance plans and offer affordable financial solutions for any budget. Patient satisfaction is our top priority and we strive to provide the exceptional, affordable dental care and personal touch that lead to lasting relationships. A smiling patient is our greatest reward and we look forward to keeping those smiles healthy, beautiful, and bright. Discover an affordable dentist who truly cares at Maple Shade Dental Group.