What Teens Should Know About Gum Disease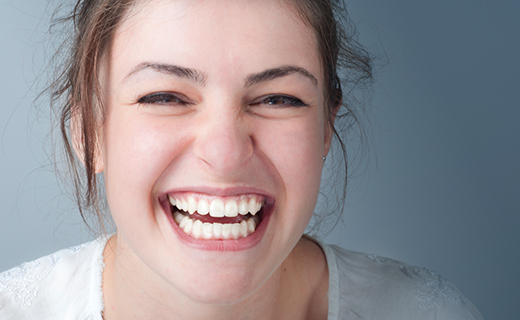 If you are a teenager, you might see yourself as indestructible. Something like gum disease is probably not even on your radar screen as a present threat to your wellbeing. However, it is important for teens and parents alike to recognize that gum disease is in fact something that can cause real harm even to the very young.
Gum disease, also referred to as periodontal disease and gingivitis, is essentially an infection that has permeated the bone and tissues that support your teeth. When left untreated, the condition can progress to become something rather serious, ultimately causing the teeth to loosen or come out all on their own. A common cause of gum disease is plaque buildup that results from poor dental care habits. Fortunately, plaque and the bacteria contained in plaque can be combated with good success simply by brushing twice daily, flossing every day, and visiting an affordable dentist regularly at a family dentistry office in Peoria.
Risk factors for gum disease in teenagers include hormonal changes, wearing braces, lack of proper sleep, eating foods rich in sugars and starchy carbohydrates, and diabetes. Tobacco use is known to be the cause of serious gum conditions in teenagers as well, and if you are currently a smoker, now is the time to stop.
If your gums bleed when brushing your teeth, or appear red or puffy, you may have the mildest form of gum disease, gingivitis. Proper dental care at home and routine visits to an affordable dentist can work to reverse this condition if it is caught early. However, if the situation is neglected and further buildup of plaque continues, a more serious condition known as periodontitis can develop.
Gingivitis can be reversed fairly easily, but periodontitis is more serious. Special treatment may be necessary and can include antibiotics, deep cleaning of the teeth and gums, gingival grafting, and even surgery. Therefore, it really does pay to follow some simple gum disease prevention tips that include proper daily dental care, routine visits to an affordable dentist in Peoria, sticking to a healthy diet, and avoiding tobacco products.
Periodontitis causes weakening of your gums, causing pockets to form near the base of your teeth. Bacteria will collect in the pockets, leading to additional damage to your gums. Ultimately, the jawbone will be affected, and your teeth could loosen and fall out. If you begin to notice that your gums are separating from your teeth, you need to seek immediate attention from your family dentistry professional.
To learn about our family dentistry practice in Peoria, call Maple Shade Dental Group today or make an appointment.
---
Maple Shade Dental Group offers affordable family dentistry and gentle, compassionate dental care in Peoria. With 3 affiliated practices throughout Peoria, our offices are conveniently located with extended hours to meet your needs. At Maple Shade Dental Group, we provide most dental services, from basic preventative care and general dentistry to specialized procedures and complete dental reconstruction. We accept most dental insurance plans and offer affordable financial solutions for any budget. Patient satisfaction is our top priority and we strive to provide the exceptional, affordable dental care and personal touch that lead to lasting relationships. A smiling patient is our greatest reward and we look forward to keeping those smiles healthy, beautiful, and bright. Discover an affordable dentist who truly cares at Maple Shade Dental Group.