Posted under:
General
Posted on: July 21, 2015
What a White Tongue is Really Saying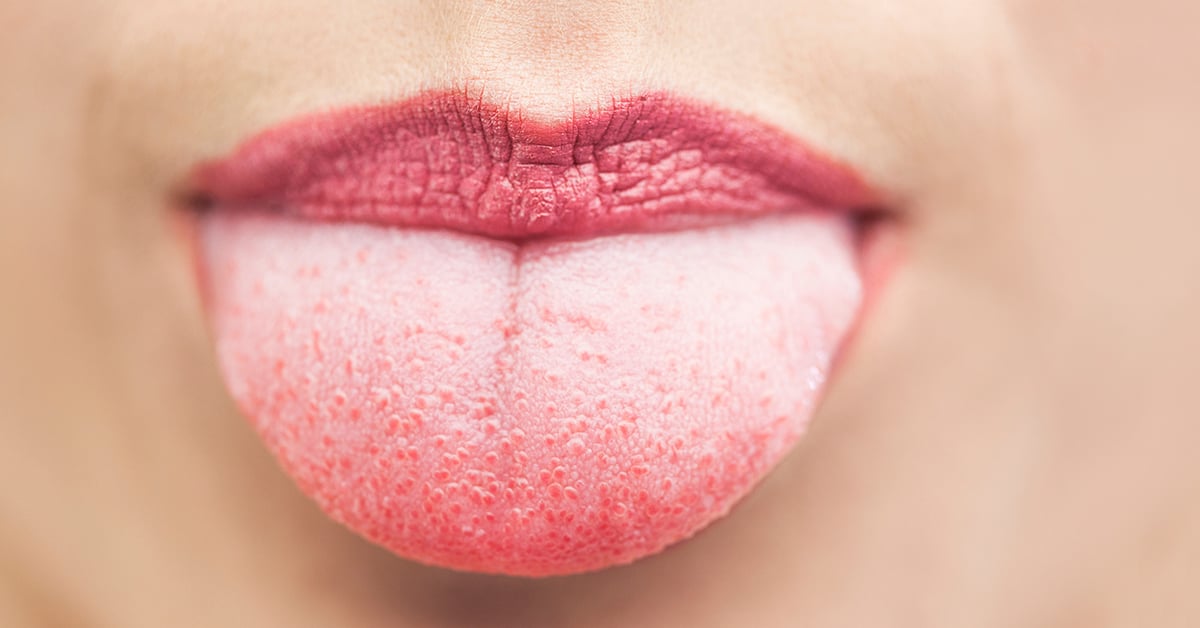 Did you know that your tongue provides a peek at how well your digestive system is working? See, your digestive details are revealed in the color and coating of the tongue. Take a look at what these signs are saying about your digestion.
Your Tongue is Talking You
How well your body metabolizes food is shown by the coating on your tongue. This coating appears in the middle and back of your tongue. It shows the state of your digestion and indicates any problems. Look for these signs:
Light, White Tongue Coating: reflects digestive function.
Heavily Coated Tongue: this is caused by excessive pathogenic fluid, which indicates poor digestion.
No Coating on Your Tongue: may mean that your body is exhausted and is not producing enough fluids to promote healthy digestion.
A Case of Candida Comes with a Coated Tongue
When your tongue is so heavily coated that it results in the appearance of a white tongue, it's a warning sign that you're suffering from an overworked digestive system. If your digestive system is overburdened, it can't function properly. This leads to a buildup of a bacteria or yeast called candida. And all of this shows on your tongue. If you are experiencing a white tongue, try these helpful hints:
Eat Fermented and Probiotic Foods: This is one of the easiest and most effective ways to get your digestion back on track. These powerful foods and beverages deliver live enzymes and healthy probiotics straight into your body. This prompts your digestive system to produce more beneficial bacteria, which is needed to fight candida and fix your digestion issues.
Practice a Healthy Lifestyle: Your digestion depends on your choices. Choosing healthy foods in proper amounts allows your body to metabolize food at a normal rate and keep your digestion running smoothly.
Maintain Good Oral Hygiene: This prevents bad bacteria from entering your system and affecting your digestion. This is why you should brush your tongue whenever you brush and floss your teeth. Why should you brush your tongue? It helps you remove any harmful debris in the mouth that could affect your digestive system. And if you have a coated tongue, this is another reason why you should brush your tongue. You want to remove that bacteria buildup to keep it from causing more problems.
Spice Up Your Diet: Certain herbs and spices improve your digestion, such as ginger, turmeric, cardamom, fennel, and black pepper. Try adding these to your foods and beverages.
Consume More Enzymes: Regularly seek out foods, beverages, and supplements that provide your system with enzymes because they improve your body's ability to metabolize foods, as well as increase your overall mineral absorption.
To learn about our family dentistry practice in Peoria, call Maple Shade Dental Group today or make an appointment.
---
Maple Shade Dental Group offers affordable family dentistry and gentle, compassionate dental care in Peoria. With 3 affiliated practices throughout Peoria, our offices are conveniently located with extended hours to meet your needs. At Maple Shade Dental Group, we provide most dental services, from basic preventative care and general dentistry to specialized procedures and complete dental reconstruction. We accept most dental insurance plans and offer affordable financial solutions for any budget. Patient satisfaction is our top priority and we strive to provide the exceptional, affordable dental care and personal touch that lead to lasting relationships. A smiling patient is our greatest reward and we look forward to keeping those smiles healthy, beautiful, and bright. Discover an affordable dentist who truly cares at Maple Shade Dental Group.