Posted under:
General
Posted on: March 31, 2015
The Truth About Treatment for Gum Disease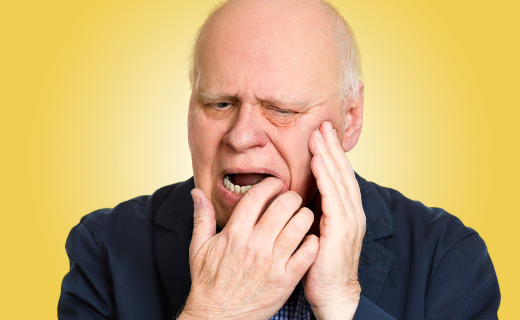 The good news about gum disease is that there are a wide variety of treatments. But the bad news is that you have to endure pain and soreness from the disease. Discover all of the options to help save your smile.
Mild Signs May Be Fine with Non-Surgical Solutions
Only your dentist can advise how to treat gingivitis. But depending on the stage and severity of your case, you may be able to avoid surgery. These are some of the non-surgical alternatives available today:
Professional dental cleaning: If you only have slight signs of periodontal disease, a professional cleaning that removes the damaging plaque and tartar is often how to treat gingivitis. This may need to be followed by more frequent cleanings.
Scaling and root planing: This treatment for gum disease is a deep-cleaning procedure that scrapes away tartar and plaque under the surface of gums. It is performed under a local anesthetic.
Serious Cases Call for Surgical Treatments
When a mild case of gingivitis advances into severe periodontal disease, then surgery is typically the best way to save your smile. But you can ease both your pain and your mind by learning about the these surgical strategies:
Flap surgery: This procedure involves lifting back the gums to remove the tartar buildup, and then positioning the gums to fit more securely around the tooth in order to limit future bacteria growth.
Bone grafts: By taking grafts of bone, dentists are able to attach those grafts to teeth to promote bone re-growth and greater tooth stability.
Soft tissue grafts: Similar to bone grafts, this method takes grafts of tissue from the mouth and attaches them to the gums to fill up areas of gum recession.
Guided tissue regeneration: This treatment involves placing a small piece of fabric between the bone and gum tissue. It enables the bone and tissue to re-generate and support teeth. It is the best option when the bone has been destroyed.
Bone surgery: Moderate or advanced bone loss requires this surgery, which smooths out the shallow craters in the bone around the tooth to prevent future bacteria growth.
Medication May Be Included in Care
Antibiotics may be involved in the treatment for gum disease, either alone or in conjunction with a surgical procedure. They are used to reduce bacteria buildup, as well as prevent further destruction of the tooth's attachment to the bone.
To learn about our family dentistry practice in Peoria, call Maple Shade Dental Group today or make an appointment.
---
Maple Shade Dental Group offers affordable family dentistry and gentle, compassionate dental care in Peoria. With 3 affiliated practices throughout Peoria, our offices are conveniently located with extended hours to meet your needs. At Maple Shade Dental Group, we provide most dental services, from basic preventative care and general dentistry to specialized procedures and complete dental reconstruction. We accept most dental insurance plans and offer affordable financial solutions for any budget. Patient satisfaction is our top priority and we strive to provide the exceptional, affordable dental care and personal touch that lead to lasting relationships. A smiling patient is our greatest reward and we look forward to keeping those smiles healthy, beautiful, and bright. Discover an affordable dentist who truly cares at Maple Shade Dental Group.