Posted under:
General
Posted on: May 10, 2023
Smile Makeovers in Peoria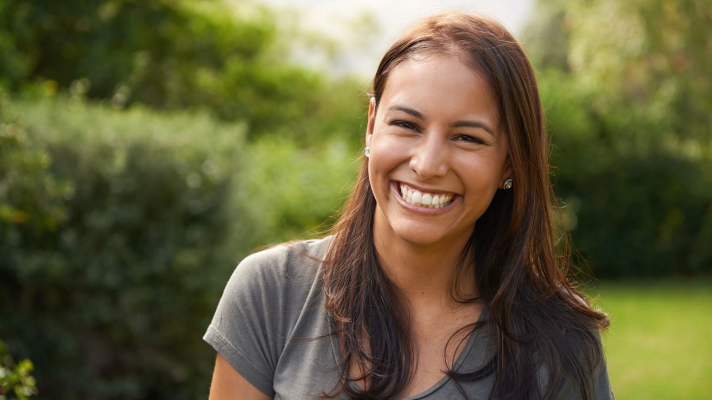 The best makeovers are the ones that give the biggest reveal without requiring you to make major changes. Smile makeovers are the perfect way to meet your goal of improving your appearance, and the majority of the services that we offer for transforming smiles at Maple Shade Dental Group in Peoria only take a couple of office visits to complete.
While the changes we make are sometimes subtle, they all add up to a remarkable difference. You'll likely find that people notice something has changed about you, but they won't be able to put a finger on exactly what happened. With every compliment that comes your way, you won't be able to help smiling about just how good you feel about making the decision to improve your smile.
Remove Unsightly Stains With Teeth Whitening
You might have made it to this point with teeth that are fairly straight and cavity-free. Yet, you may still dislike the way they look in the mirror when they are discolored or covered in random stains. Certain stains won't come up no matter how much you brush your teeth because the color lies below the surface, but they can make you feel like people think you are slacking on your oral hygiene routine.
Teeth whitening treatments use special solutions to help get teeth back to your preferred shade of white. If you have minimal stains, then you could get your teeth to the perfect sparkling shade within a single office visit. Or, you might want to come in for several treatments to make a more dramatic difference.
When you need a fast refresh for your smile, then visiting our dentist in Peoria makes it possible to leave our office with a glowing grin. We can also provide you with at-home whitening kits when you prefer to brighten your teeth using a convenient and more effective option than anything you'll find in the local grocery stores.
Prevent Tooth Breakage With Dental Crowns
Is there a tooth in your smile zone that could use a little extra care? Teeth may be strong, but they can still develop cracks and fractures that cause pain or even just make you feel embarrassed when you smile. Dental crowns are made from materials that are as strong as your tooth enamel, and in many cases they are even stronger.
Our dentists can create crowns from a wide range of different dental materials. If you've been worried about having a shiny metal crown in your smile zone, then you might be a candidate for tooth-colored crowns that help to strengthen your tooth without being glaringly obvious.
Discover a Comfortable Teeth-Straightening Method With Invisalign®
Crooked teeth can make you avoid smiling, and they pose more than just an aesthetic challenge. Teeth that are spaced too close together may be harder to floss between, and those that are too far apart trap food that might show when you smile during a lunch date. Invisalign® in Peoria offers you a convenient way to address misaligned or crooked teeth without having to deal with metal braces.
Invisalign might be one of our longer smile makeover options, but you may find that your dental insurance could help cover the cost if it helps to relieve pain from a misaligned jaw or make it possible for you to chew better. The Invisalign system is designed for adults and older teens who will wear the trays the majority of the day and night, but you'll love being able to take out the trays for brief moments while you eat a delicious meal.
Eliminate Chips and Stains With Veneers
Do you ever catch yourself admiring a movie star's smile and wonder how they achieve such toothy perfection? Movie stars get stains and chipped teeth just like the rest of us, they just happen to know what to do to make them go away. Veneers are a lot like a dental cover up for your teeth. If your teeth are generally healthy but have some obvious blemishes, then applying a thin piece of dental material over the visible surface is a fast way to make the smile you want.
Caring for veneers is as easy as brushing and flossing your teeth like you did before, and we'll keep them beautifully white when you come in for your normal dental cleanings. Although veneers might be a slightly bigger investment compared to teeth whitening, the results will last for decades when you give them proper care.
During your smile makeover consultation, our dentist in Peoria will ask you about how you prefer your teeth to look. Whether you want whiter teeth or to correct small gaps, the solution is waiting for you today when you call us at Maple Shade Dental Group to schedule your first appointment.