Pediatric Oral Health – Problems Your Kids Dentist Sees Every Day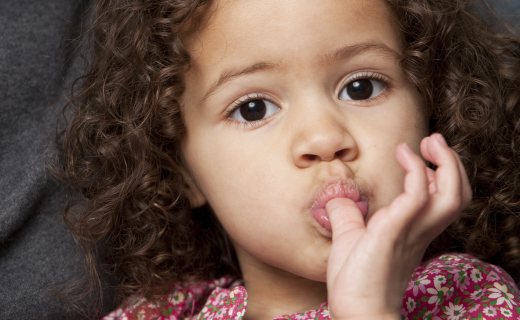 Your child's baby teeth will only be around for a short while, but they are important for ensuring the future health of permanent teeth. Many common problems affecting baby teeth can be avoided or resolved with care and attention. Here are a few your baby may experience.
Loss of Baby Teeth
When the early loss of primary teeth is caused by tooth decay, injury, or inadequate jaw space, your child may have difficulty chewing or speaking properly. Baby teeth act as placeholders for permanent teeth, so losing them prematurely can result in crooked, crowded, or shifting permanent teeth. If your child loses a baby tooth too soon, your family dentist can insert a space maintainer; this is a metal or plastic device that holds the space open until the permanent replacement tooth is ready to erupt.
Tooth Decay
Caused by Bottles
and Sippy Cups
Sleeping with a bottle full of milk or juice or carrying a sippy cup filled with a sugary drink can lead to a problem commonly known as baby bottle dental decay. It occurs when your baby's teeth are kept in contact with the sugars from the offending beverages. Bacteria that live in your child's mouth interact with these sugars to cause deterioration of tooth enamel. Eventually, deep cavities form. To avoid baby bottle dental decay, limit consumption of sweet beverages to meal times. Don't let your baby sleep with a bottle or carry a cup for long periods unless it only contains plain water. Clean your baby's gums with a clean cloth after each feeding, and call your family dentist if you suspect early tooth problems.
Finger and Thumb Sucking
Infants commonly suck their thumbs, fingers, and toys; this is a normal behavior. However, if it persists after the age of five, it can cause alignment problems in permanent teeth as they begin to erupt. If your child can't or won't stop engaging in sucking behaviors after age five, ask your kids dentist about dental appliances that will prevent them.
Locate a Trusted Pediatric Dentist in Peoria
Finding the right kids dentist to care for your little one is important. If your child's first experience is traumatic, he or she may develop a fear of dental care. To find a trusted pediatric dentist in Peoria, look for clinics with compassionate staff members, kid-friendly decor, and great reviews from local parents. You can also ask your family dentist for a referral to a kids dentist.
To learn about our family dentistry practice in Peoria, call Maple Shade Dental Group today or make an appointment.
---
Maple Shade Dental Group offers affordable family dentistry and gentle, compassionate dental care in Peoria. With 3 affiliated practices throughout Peoria, our offices are conveniently located with extended hours to meet your needs. At Maple Shade Dental Group, we provide most dental services, from basic preventative care and general dentistry to specialized procedures and complete dental reconstruction. We accept most dental insurance plans and offer affordable financial solutions for any budget. Patient satisfaction is our top priority and we strive to provide the exceptional, affordable dental care and personal touch that lead to lasting relationships. A smiling patient is our greatest reward and we look forward to keeping those smiles healthy, beautiful, and bright. Discover an affordable dentist who truly cares at Maple Shade Dental Group.