Posted under:
General
Posted on: October 7, 2022
October Is National Dental Hygiene Month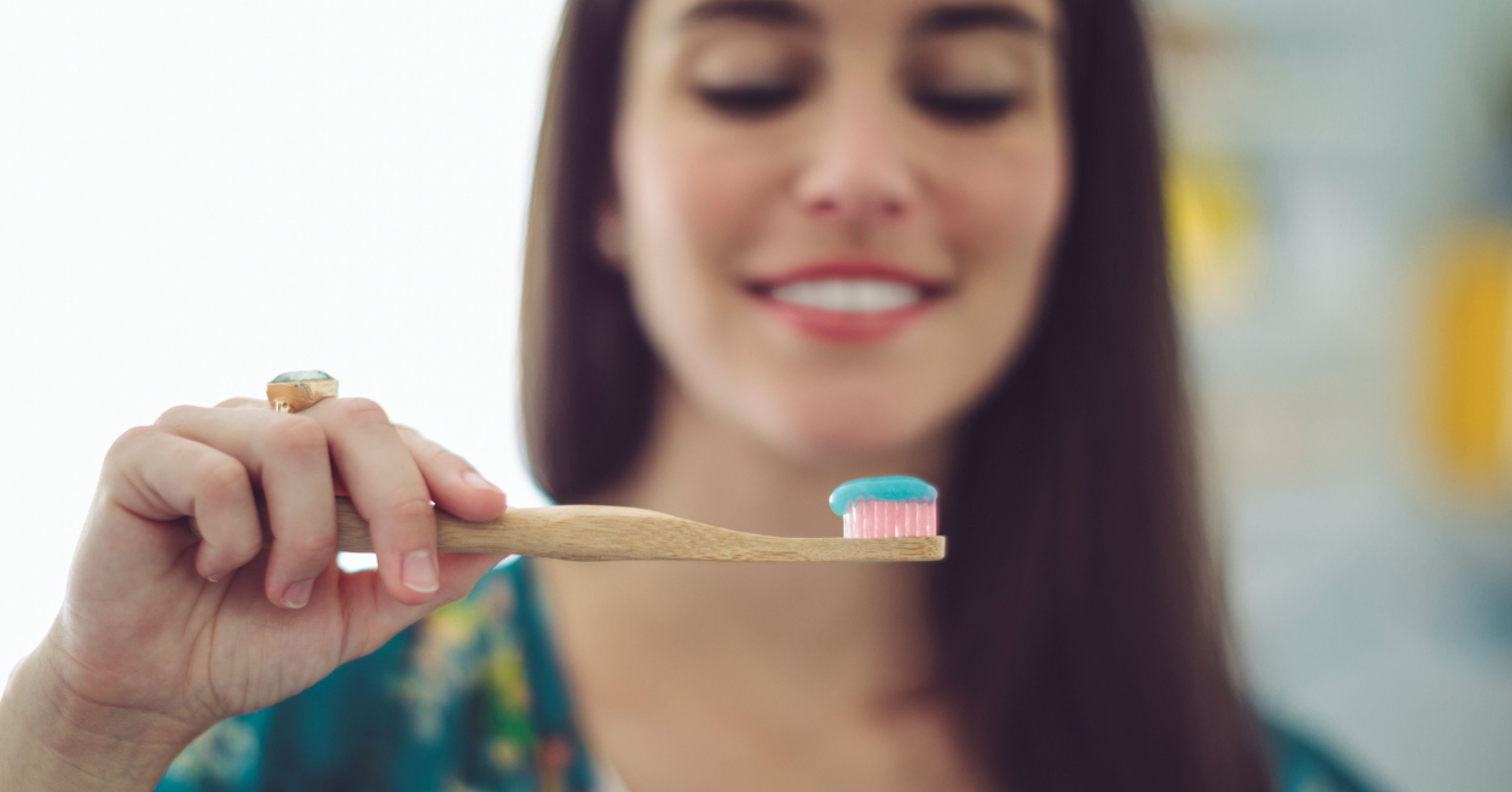 October starts the end-of-the-year celebrations, and almost everyone's thoughts turn to candy, cookies, and other holiday treats and sweets, as well as cider and hot chocolate.
If you're a dentist, however, your thoughts are probably on the effects all these treats have on your patients' teeth. October is also the start of National Dental Hygiene Month. At our Peoria office, we're carefully planning how to keep our patients' oral hygiene at its best during this celebratory season. So, if you have questions about your dental hygiene routine or need to schedule an appointment, call our Peoria office today, and we can help you.
Is Good Dental Hygiene Really That Important?
Your overall good health is primarily determined by two factors: physical health and oral health. These two are inextricably linked, and if you have good oral health, you're more likely to have good physical health. Conversely, if you have poor oral health, you're more likely to have poor physical health.
There's a proven, scientific reason for this. The tissues in your mouth are very thin and permeable, so anything that's in your mouth will eventually be transported throughout your body, courtesy of your bloodstream. Whether it's bacteria or nutrients, your bloodstream will carry it to all your major organs. If it's bacteria, they can cause inflammation and infection, which can result in poor physical health. Maintaining good oral health is one of the best ways to ensure you have good physical health. Poor oral health has been directly linked to such serious illnesses as dementia, cardiovascular disease, diabetes, and stroke, so be sure you have a good oral hygiene regimen that includes at least an annual dental visit and teeth cleaning.
What Are the Components of Good Oral Hygiene?
Good oral hygiene isn't time-consuming, nor is it expensive. You probably have everything you need for good oral hygiene, but you may not be using it to its fullest potential. The American Dental Association recommends the following procedures for a good oral hygiene regimen:
Brush at least twice daily using a soft-bristled toothbrush that's the correct size for your mouth. You should brush just before bedtime and don't eat anything afterward to ensure the least number of bacteria in your mouth overnight.
Floss at least once daily, and it doesn't matter whether you use traditional dental floss, a flosser, or a floss pick as long as you use it at least once daily. Optimally, you should brush and floss after each meal or snack, but that's not always feasible. Be sure to floss just before bedtime, and don't eat anything after you floss.
Use an antibacterial mouthwash at least once each day. Using mouthwash just before bedtime will remove residual bacteria that brushing and flossing may have missed.
Brush your tongue. Although this may feel odd initially, your tongue's rough surface can harbor a substantial number of bacteria, and brushing can remove them.
Get at least an annual dental exam and teeth cleaning. Semi-annual is better if that's feasible.
Make sure all your dental supplies carry the ADA Seal of Acceptance so that you know you're using a quality product.
In addition, the ADA recommends the following five procedures to maximize the benefits of brushing:
Maintain your toothbrush at a 45-degree angle while brushing
Use gentle pressure with slow, back-and-forth strokes
Brush the outer surfaces first, starting with the upper teeth
Hold your toothbrush vertically to brush your bottom teeth and the inner surfaces of your teeth
Change your toothbrush every three months or after you've been sick
It's more important to be slow and thorough than to rush and miss areas.
Brushing
Your entire brushing routine should take a full two minutes and should be divided as follows:
Upper left quadrant
Upper right quadrant
Lower left quadrant
Lower right quadrant
The order in which you brush doesn't matter as long as you brush each quadrant for at least 30 seconds.
Flossing
Flossing removes food particles and bacteria that your toothbrush may miss. Traditional dental floss, a floss pick, or a flosser work equally well as long as you use them. Otherwise, food particles and bacteria can settle between your teeth and gums and start the process of decay and gingivitis.
Rinsing
Rinsing your mouth with plain water will help remove food particles if you don't have mouthwash. However, an antibacterial mouthwash can remove residual bacteria and leave your mouth fresher.
Chewing
The ADA has established that chewing sugar-free gum for 20 minutes after a meal can strengthen your tooth enamel while it promotes saliva production and eliminates bacteria and food particles. In addition, since your teeth are more susceptible to the formation of plaque after you've eaten, sugar-free gum can remove the particles that cause plaque to form.
How Can My Dentist Help?
Even if you brush at least twice daily, floss after each meal or snack, and use an antibacterial mouthwash, you can unknowingly develop a problem. Many issues, such as oral cancer, develop without symptoms, so even if you have an excellent oral hygiene regimen, you can develop an issue that only your dentist can detect.
We recommend that all our patients who are at least 18 get screened for oral cancer because the incidence of this disease is rapidly increasing. The screening is painless and non-invasive; your dentist will screen for it during your exam.
No matter the quality of your dental routine, your dentist may have suggestions that are tailored specifically to your needs, so ask them during your exam.
Do You Need an Exam?
If it has been a while since your last exam, then call Maple Shade Dental Group at to schedule an exam and cleaning. We'll also be happy to schedule an oral cancer screening if you'd like.
Our Peoria dentists are among the best in the area, and we're sure you'll be happy with the service you receive. So help us celebrate Dental Hygiene Month by scheduling an appointment and ensuring you have the best oral health possible.
Call us today. We look forward to speaking with you.