Make Every Dental Visit the Best It Can Be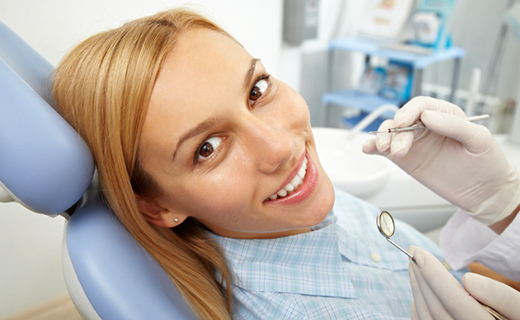 Going to the dentist is about more than just checking for cavities and getting your teeth cleaned. Check-Ups are essential for preventing future problems like periodontal disease and tooth loss. The condition of your teeth and gums can even reveal early signs of serious diseases such as diabetes, oral cancer, anemia, and leukemia. Your dentist or dental hygienist knows how to detect potential problems and provide a treatment plan, but your input is also an important part of the process. Here are several ways you can get the most from each dental care visit.
Report Oral Health Symptoms
If you have a new symptom or concern, be sure to share it with your dentist, even if you don't think it's serious. The following symptoms should always be reported.
Bleeding gums during or after brushing
Difficulty brushing or flossing
Tooth pain or sensitivity
Mouth sores that won't heal
Jaw pain, jaw clenching, or tooth grinding
Keep Your Dentist in the Loop
If your health status has changed, update your dentist. Many illnesses such as diabetes, Sjogren's syndrome, or serious infections can affect your oral health. When your dentist is fully informed about your medical history, he or she can deliver a highly personalized level of dental care.
List Your Medications
Some prescription medicines and nutritional supplements can affect your teeth and gums or increase your risk of bleeding. List each medication and supplement you take; be sure to include over-the-counter drugs and vitamins, even if you don't think they're important.
Don't be Afraid to Ask Questions
Whether you have a question about bad breath or the best brand of dental floss, ask it. The available products, technologies, and advancements in dental care change constantly, so stay up-to-date. At every visit, ask your dentist about any new ways to improve your dental care.
Everyone Deserves an Affordable Dentist
It can be a challenge to find an affordable dentist when you're on a tight budget, but if you procrastinate, your dental problems could become even more expensive. If you're facing financial struggles, don't be embarrassed to ask your dentist about affordable payment options. To get the dental care you deserve from an affordable dentist in Peoria, call Maple Shade Dental Group today or make an appointment.
---
Maple Shade Dental Group offers affordable family dentistry and gentle, compassionate dental care in Peoria. With 3 affiliated practices throughout Peoria, our offices are conveniently located with extended hours to meet your needs. At Maple Shade Dental Group, we provide most dental services, from basic preventative care and general dentistry to specialized procedures and complete dental reconstruction. We accept most dental insurance plans and offer affordable financial solutions for any budget. Patient satisfaction is our top priority and we strive to provide the exceptional, affordable dental care and personal touch that lead to lasting relationships. A smiling patient is our greatest reward and we look forward to keeping those smiles healthy, beautiful, and bright. Discover an affordable dentist who truly cares at Maple Shade Dental Group.