Losing a Tooth isn't Always Child's Play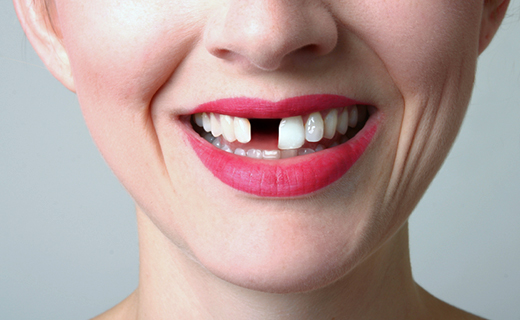 As a child, you couldn't wait to lose a tooth. As an adult, it's an altogether different matter. Whether the loss is due to damage, decay, or problems like infection or periodontal disease, it's important to know what to do before and after a tooth extraction.
Before tooth extraction: Let your dentist in Peoria know about any medications and supplements you take, or medical conditions that put you at a high risk of infection, such as:
History of bacterial endocarditis
Damaged or man-made heart valves
Congenital heart defect
Liver disease (cirrhosis)
Impaired immune system
Artificial joint, such as hip or knee replacement
After tooth extraction: Your tooth socket will be packed with gauze and your dentist will ask you to bite down to lessen the bleeding. Several self-dissolving stitches may be used to close the tooth extraction site.
After you get home, follow these dental care guidelines:
Take it easy for at least 24 hours
Continue to bite down on the packed gauze for at least three hours to reduce bleeding and allow a clot to form. Replace soaked gauze as needed.
Apply ice immediately after tooth extraction and at 10-minute intervals.
Don't rinse, spit forcibly, or drink from a straw for 24 hours.
After 24 hours, rinse with a solution of ½ teaspoon of salt mixed into 8 ounces of warm water.
Eat soft foods like yogurt, soups, and applesauce. Slowly add solid foods as the tooth extraction site heals.
Avoid lying flat. Prop your head on pillows to lessen any bleeding.
Take painkillers as directed.
Avoid the tooth extraction site when brushing and flossing your other teeth.
A certain amount of pain, swelling, and bleeding are normal after a tooth extraction, but notify your dentist in Peoria if you experience any of the following symptoms:
Severe pain, swelling, or bleeding after the first four hours
Redness, swelling, or excessive discharge from the extraction site
Fever, chills, or other signs of infection
Nausea or vomiting
Coughing, shortness of breath, or chest pain
Typically, the tooth extraction site will heal in one to two weeks. After that, your normal dental care routine can be resumed.
To learn about our family dentistry practice in Peoria, call Maple Shade Dental Group today or make an appointment.
---
Maple Shade Dental Group offers affordable family dentistry and gentle, compassionate dental care in Peoria. With 3 affiliated practices throughout Peoria, our offices are conveniently located with extended hours to meet your needs. At Maple Shade Dental Group, we provide most dental services, from basic preventative care and general dentistry to specialized procedures and complete dental reconstruction. We accept most dental insurance plans and offer affordable financial solutions for any budget. Patient satisfaction is our top priority and we strive to provide the exceptional, affordable dental care and personal touch that lead to lasting relationships. A smiling patient is our greatest reward and we look forward to keeping those smiles healthy, beautiful, and bright. Discover an affordable dentist who truly cares at Maple Shade Dental Group.