Posted under:
General
Posted on: October 13, 2015
Is your Age at the Root of your Sensitive Teeth?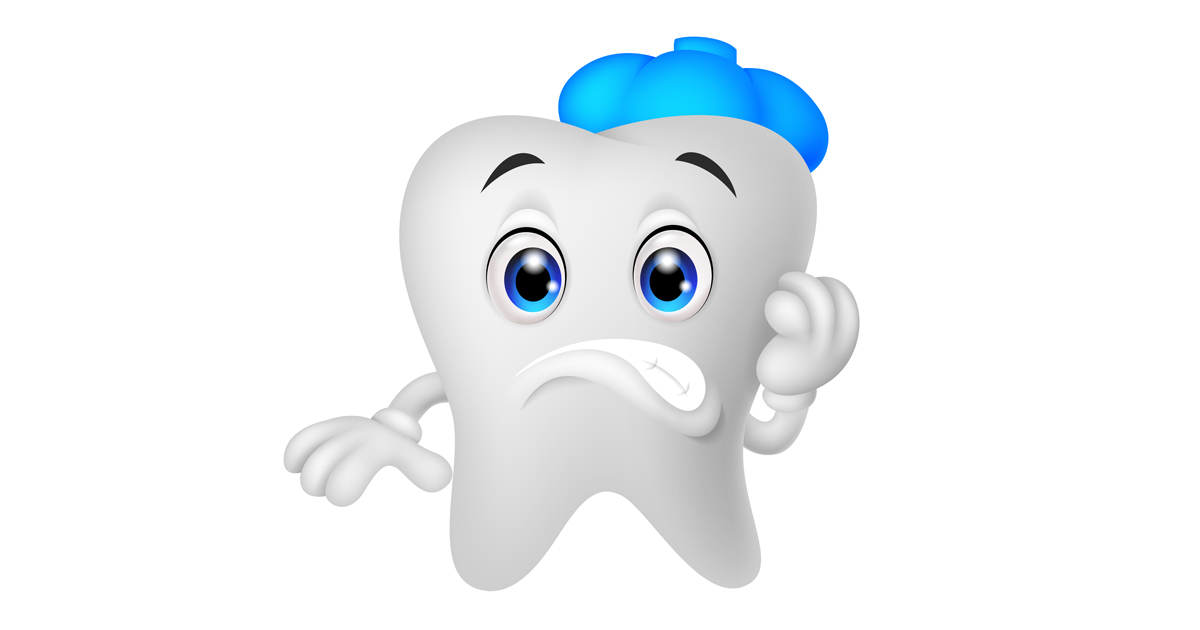 Have your teeth become more sensitive with age? This is commonly the case because adults find that their tooth enamel and gums tend to recede over time. Whether you're experiencing tooth sensitivity or trying to prevent it, the following advice can help you soothe or stop sensitive teeth.
The Trouble of Tooth Sensitivity
You may have sensitive teeth if you feel a pang of pain or a tingling sensation from eating, drinking, brushing your teeth, or breathing cold air. This sensation can last for a moment or linger over time. But this condition is very common and experienced by more than 40 million adults. Yet the only way to soothe your sensitivity is to have an affordable dentist get to the root of the problem because tooth sensitivity can come from many causes, including:
Eroded tooth enamel
Gum recession that exposes the tooth's underlying layer of dentin or the root of the tooth, which creates sensitivity
Overly vigorous tooth brushing
Improper brushing or flossing
Frequently eating and drinking acidic foods
Tooth grinding
Acid reflux
Diabetes, which can lead to gum to disease
Smoking
The Age of Agony
While tooth sensitivity can strike at any age, studies show that it's frequently felt by adults between the ages of 20 and 50, with the most cases occurring from age 30 to 40. This is often attributed to the fact that adults are more likely to have gum recession, which is a leading cause of sensitive teeth. And since time results in more wear and tear on tooth enamel, this increases the likelihood of sensitivity among adults.
Treatments for Tooth Sensitivity
But you don't have to suffer with sensitive teeth. Thankfully, the problem can be easily treated by an affordable dentist or prevented completely. To avoid the agony altogether, follow these three tips:
Brush and floss very gently to prevent the erosion of your tooth enamel and gums.
Choose a non-abrasive or desensitizing toothpaste to protect tooth enamel.
Use a soft-bristled toothbrush to avoid wearing away your enamel and gums.
To learn about our family dentistry practice in Peoria, call Maple Shade Dental Group today or make an appointment.
---
Maple Shade Dental Group offers affordable family dentistry and gentle, compassionate dental care in Peoria. With 3 affiliated practices throughout Peoria, our offices are conveniently located with extended hours to meet your needs. At Maple Shade Dental Group, we provide most dental services, from basic preventative care and general dentistry to specialized procedures and complete dental reconstruction. We accept most dental insurance plans and offer affordable financial solutions for any budget. Patient satisfaction is our top priority and we strive to provide the exceptional, affordable dental care and personal touch that lead to lasting relationships. A smiling patient is our greatest reward and we look forward to keeping those smiles healthy, beautiful, and bright. Discover an affordable dentist who truly cares at Maple Shade Dental Group.