Posted under:
General
Posted on: April 12, 2023
How Do You Know If Cosmetic Dentistry in Peoria Is Right for You?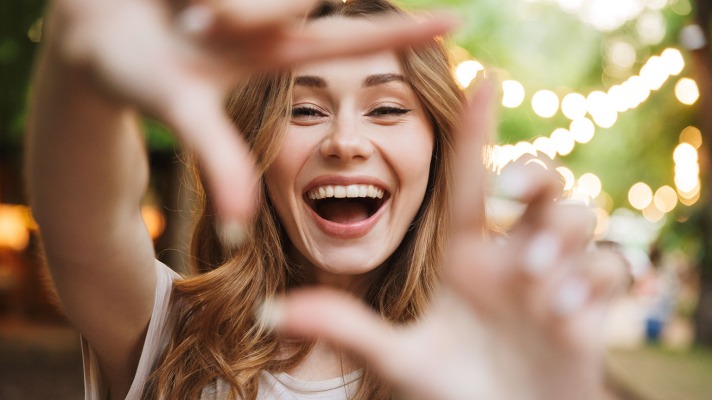 When you looked in the mirror today, take a moment to consider whether you felt like smiling or frowning? If you detest seeing imperfections in your smile to the point that you've started hiding it, then you should know that we have options available at Maple Shade Dental Group to bring back your former self-confidence. Anyone who doesn't like their smile can benefit from cosmetic dentistry, and choosing to take charge of one of the most noticeable parts of your appearance gives you a sense of control over being able to share your joy with the world.
What Sets Cosmetic Dentistry Apart From Other Dental Care?
The dentist in Peoria that you visit can perform general dental procedures aimed at preventing, diagnosing, and treating oral health conditions that get worse over time or impact your overall physical wellbeing. A good way to look at traditional dentistry is that it is like going to a doctor for your teeth. Traditional dentists are great at ending dental pain by fixing cavities and conducting root canals. While they typically put some effort into helping to make sure the treatments are as natural-looking as possible, their primary goal is to stop dental diseases in their tracks.
Cosmetic dentists can do those treatments, but they can also do far more for improving your smile. Cosmetic dentistry in Peoria sets the bar higher by offering services that help to correct flaws in your smile. They can help to brighten dull or stained teeth. They can also help you to get your teeth into better alignment, or they may suggest using special materials to create a uniform look for your smile. No matter what aesthetic problem you have with your teeth, you can bet that there is a solution that your cosmetic dentist can offer.
Who Is a Candidate for Dental Implants?
People who are the best candidates for dental implants are those who have lost one or more teeth and that are working to keep their oral health in good condition. Occasionally, you may need to treat underlying health conditions such as gum disease before getting dental implants, but most people are a strong candidate for this tooth replacement option. Dental implants are essential prosthetic teeth that our dentists secure in your mouth by using surgically implanted posts that are topped with a crown. These are the most realistic tooth replacement option, since you can brush, floss and eat just like you did before you got your new teeth.
Would Dentures Be Better for Me?
When you visit your cosmetic dentist in Peoria, they'll ask you some questions about your lifestyle, preferences and ability to maintain hygiene with dentures and implants. They'll also assess your oral health to see which type of tooth replacement option might be a better fit. Dentures are made using a custom-fit design that includes using materials that match your other teeth and gums. If you need a full set of dentures, then your dentist will make sure that they are made to fit your facial features for a seamless appearance. Partial dentures can also be matched to the color of your remaining teeth, so that no one can tell the difference.
Could Invisalign® Straighten My Teeth?
When you are hiding hour smile because of crowding or unevenly spaced teeth, then Invisalign® clear aligner braces from a cosmetic dentist in Peoria might be the perfect way to address your concerns. This discreet teeth-straightening option is preferred by older teens and adults that prefer to have an almost invisible way to correct tooth alignment issues. Your dentist can create custom-fit trays that feel comfortable as you progress through the different stages of your treatment, and you'll be ready to show your smile again as your teeth move into their proper places.
What Are Veneers?
Porcelain veneers are durable shells of material that your dentist places over the side of your teeth that shows the most when you smile. Our dentist at Maple Shade Dental Group can select veneers that match the color of the rest of your teeth, which helps to improve their appearance. You're a great candidate for veneers if you have discolorations, chips, or gaps between your teeth that are minor yet bother you when you smile. Most people will find that their veneers last for decades with continuing care. We can use veneers to correct the most obvious teeth in your smile zone or give you a full set for a bigger smile transformation.
How Does Professional Teeth Whitening Work?
If you've tried using over-the-counter teeth whitening treatments without success, then you may be curious about the effectiveness of professional teeth whitening treatments. Teeth whitening in Peoria happens to be among the most affordable types of cosmetic dentistry services, and the effects are better than what you can achieve with your average DIY kit.
During a teeth whitening visit, you'll share a few details about your goals for getting whiter teeth with your dentist. They'll then use the right solution for giving you whiter teeth while protecting your tooth enamel and the delicate soft tissues in your mouth. Depending upon your needs, some dentists will also send you home with their customized whitening kits that offer better results than what you would get from a general whitening toothpaste or trays from the store. Keep in mind, however, that you'll always achieve the best results when you sit down for a professional treatment with your cosmetic dentist in Peoria.
Does Insurance Help With the Cost of Cosmetic Dentistry?
Many cosmetic dental services are not covered by the average dental insurance plan because they are considered to be elective. However, our dentists can potentially help you get partial coverage for types of care that also address oral health issues on top of your cosmetic concerns. Either way, you can expect to receive affordable cosmetic dental care, and you can also use strategized treatments that are conducted in phases to help you afford each treatment as it comes.
Get a Treatment Plan From a Cosmetic Dentist in Peoria
Are you already feeling like smiling to hear about the many different ways that we can transform your smile at Maple Shade Dental Group? We love watching people light up with happiness when they can finally smile again. Our compassionate team is waiting to hear from you today, all you have to do is give us a call for a consultation that gives you a personalized treatment plan for getting your smile back to bright again.