Gum Disease 101 – What You Need to Know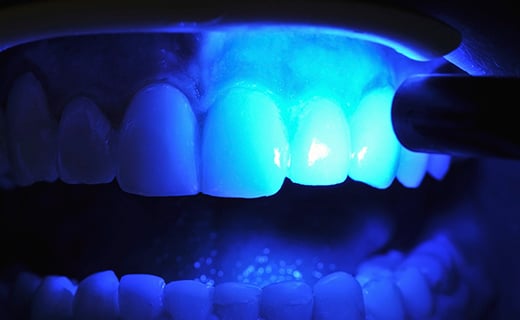 Gum disease is a common condition that most people eventually face. It is strongly associated with poor oral hygiene and, if left untreated, it may eventually lead to tooth loss. It starts with the accumulation of a sticky substance called plaque that forms on teeth after eating and drinking. If it's not brushed away, the bacteria-laden plaque will harden into tartar and become impossible to remove without professional dental care. The bacteria and toxins in plaque and tartar irritate the gums and cause infection and inflammation. People with gum disease often have red, swollen, and tender gums. Other signs include bleeding gums, bad breath, loose teeth, pockets between teeth and gums, gum recession, and changes in bite.
Gingivitis vs. Periodontitis
There are two basic stages of gum disease. Gingivitis only affects gum tissue. When the infection and inflammation spreads to the bone, the condition has progressed to periodontitis.
Underlying Causes of Gum Disease
Poor oral hygiene is the predominant cause of gum disease. Other causes include hormonal changes, certain illnesses and medications, smoking, and heredity.
Professional Gum Disease Treatments
Family dentistry professionals can provide medicated rinses, antibiotics, and procedures like root planing or deep cleaning to treat gum disease. In severe cases, gum surgery may be necessary.
Find an Affordable Dentist and Protect Your Gums
Anyone working in family dentistry will tell you that gum disease is largely preventable with regular dental care. Start by maintaining good oral hygiene. Brush carefully twice a day or more, and floss daily. Use an antibacterial mouth rinse to kill oral bacteria. Other ways to improve your oral health include avoiding tobacco, reducing stress, eating a healthy diet, and not grinding or clenching your teeth. For the best plaque control, have your teeth professionally cleaned twice a year. If you don't have dental insurance, find an affordable dentist in Peoria who offers discounted dental care or a payment option.
To get the dental care you deserve from an affordable dentist in Peoria, call Maple Shade Dental Group today or make an appointment.
---
Maple Shade Dental Group offers affordable family dentistry and gentle, compassionate dental care in Peoria. With 3 affiliated practices throughout Peoria, our offices are conveniently located with extended hours to meet your needs. At Maple Shade Dental Group, we provide most dental services, from basic preventative care and general dentistry to specialized procedures and complete dental reconstruction. We accept most dental insurance plans and offer affordable financial solutions for any budget. Patient satisfaction is our top priority and we strive to provide the exceptional, affordable dental care and personal touch that lead to lasting relationships. A smiling patient is our greatest reward and we look forward to keeping those smiles healthy, beautiful, and bright. Discover an affordable dentist who truly cares at Maple Shade Dental Group.