Getting Advice on Wisdom Teeth Removal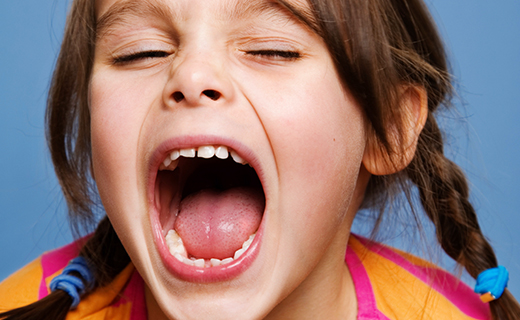 Wisdom teeth are the third molars that erupt in the back of the mouth between the ages of 17 and 25. For many people, the wisdom teeth can be a nuisance, causing serious complications for oral health. The signs and symptoms of troubled wisdom teeth generally include pain, swelling, and general discomfort in the back of the mouth. In some instances, impacted wisdom teeth show no symptoms at all.  Impacted wisdom teeth can cause pain and may result in the need for extraction.
Wisdom teeth are difficult to reach, making them hard to clean. If the wisdom teeth are only partially erupted or emerge crooked, crevices may be created where bacteria and food debris can hide, raising the risk of infection, tooth decay, and gum disease. You will need to visit your family dentistry office on a routine basis to carefully monitor the positioning of your wisdom teeth and any potential threat to your health.
Wisdom teeth pain can be indicative of an infection or inflammation that can lead to serious damage if left untreated. In some cases, an individual will not experience any pain, but wisdom tooth extraction is still necessary to prevent the potential for damage. Your dentist can use special equipment to observe and monitor the positioning of your wisdom teeth.
You may need wisdom teeth removal if you experience any of these symptoms:
Pain around the back of the mouth or along the jaw line could be wisdom teeth pain.
Red or swollen gums are an indication of inflammation and possible infection.
Bleeding or tender gums can be an indication of inflammation and infection.
Chronic bad breath that will not go away is often a sign of impacted wisdom teeth.
A foul or unpleasant taste in the mouth can occur if an area has trapped debris or is infected.
Headaches can be caused by wisdom teeth pain.
You could be suffering from impacted wisdom teeth if you have swelling, pain, or other symptoms around or near area the back molars. Keep your dental visits routine and discuss the status of your wisdom teeth with your dentist to ensure that if they need to be removed, the issue is caught early and your health is protected.
To learn about our family dentistry practice in Peoria, call Maple Shade Dental Group today or make an appointment.
---
Maple Shade Dental Group offers affordable family dentistry and gentle, compassionate dental care in Peoria. With 3 affiliated practices throughout Peoria, our offices are conveniently located with extended hours to meet your needs. At Maple Shade Dental Group, we provide most dental services, from basic preventative care and general dentistry to specialized procedures and complete dental reconstruction. We accept most dental insurance plans and offer affordable financial solutions for any budget. Patient satisfaction is our top priority and we strive to provide the exceptional, affordable dental care and personal touch that lead to lasting relationships. A smiling patient is our greatest reward and we look forward to keeping those smiles healthy, beautiful, and bright. Discover an affordable dentist who truly cares at Maple Shade Dental Group.