Posted under:
General
Posted on: February 5, 2016
General Dentistry – An FAQ List to Increase Your Dental IQ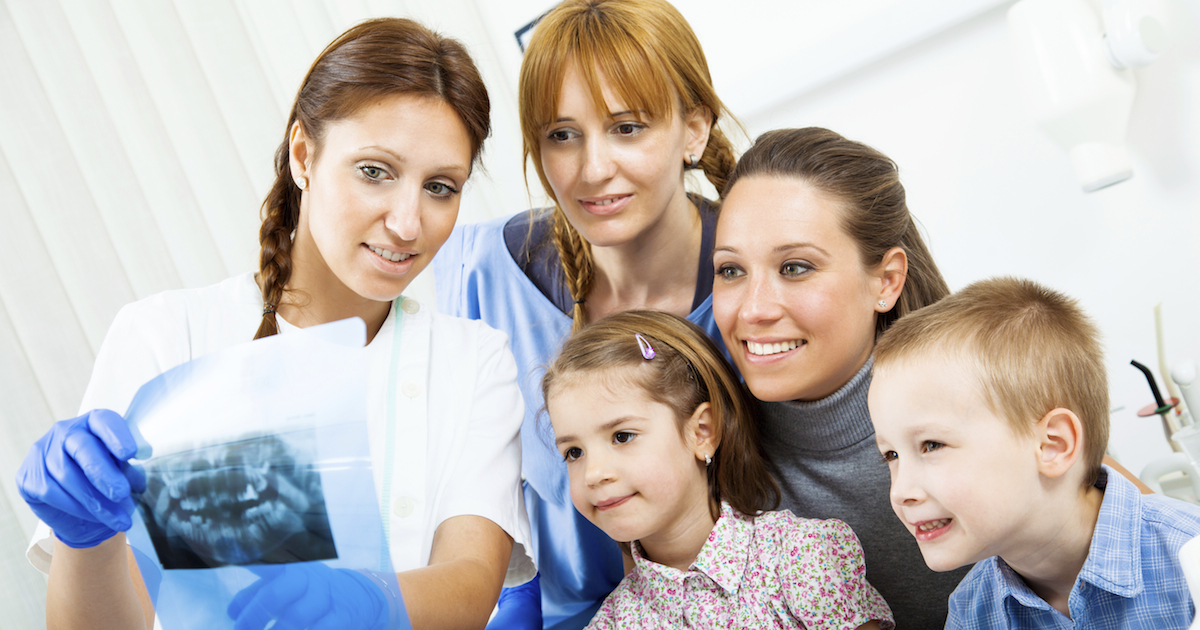 Do you find dentists intimidating, or do you jump at the chance to receive an annual exam at your family dental clinic? Whether you love to see your dentist or you avoid him like the plague, you can benefit from a little extra knowledge about general dentistry and its effects on your oral and general health. You might even warm up to the idea of spending more time with your dental provider. Listed below are a few frequently asked questions about dentistry that you may find interesting.
What's the News in the Prevention and Treatment of Tooth Decay?
Advances in general dentistry have yielded several promising developments in the treatment of tooth decay. One experimental method of cavity detection uses fluorescent light to reveal signs of decay long before they can be detected using traditional exams and X-rays. Toothpastes and mouth rinses that heal early tooth decay are also under investigation.
How can I Manage My Dental Fears?
Talk to your family dental provider about your anxiety symptoms and triggers. Today's dentists are more aware of dental anxiety and its ability to threaten your oral health. Your dentist will work with you to reduce your fears and make visits and procedures more bearable through the use of new sedation techniques and treatment alternatives.
Is Drill-Free Dentistry Going to be the Wave of the Future?
Although application of the technology is limited, some dentists are already offering air abrasion treatments. The instrument used is similar to a tiny sandblaster. It works by directing streams of silica or other abrasive particles at the surfaces of teeth to remove stains, reduce decay, and prepare tooth enamel for restorative procedures like bonding.
Are Amalgam Fillings Actually Safe?
According to the American Dental Association and the Food and Drug Administration, amalgam fillings are indeed safe. Supposed links to Alzheimer's disease, autism, and multiple sclerosis have not been proven, and there is no evidence that removing amalgam from the mouth cures any disease.
How Can I Find Affordable Dental Care on a Fixed Income?
You should be able to find dentists who offer their services at lower rates through assistance programs sponsored by dental societies. You may also be able to get help finding an affordable family dental practice from your local dental associations, dental schools, or public health clinics.
To learn about our family dentistry practice in Peoria, call Maple Shade Dental Group today or make an appointment.
---
Maple Shade Dental Group offers affordable family dentistry and gentle, compassionate dental care in Peoria. With 3 affiliated practices throughout Peoria, our offices are conveniently located with extended hours to meet your needs. At Maple Shade Dental Group, we provide most dental services, from basic preventative care and general dentistry to specialized procedures and complete dental reconstruction. We accept most dental insurance plans and offer affordable financial solutions for any budget. Patient satisfaction is our top priority and we strive to provide the exceptional, affordable dental care and personal touch that lead to lasting relationships. A smiling patient is our greatest reward and we look forward to keeping those smiles healthy, beautiful, and bright. Discover an affordable dentist who truly cares at Maple Shade Dental Group.