Posted under:
General
Posted on: June 9, 2020
Find Emergency Dental Care Near Peoria for Quick Pain Relief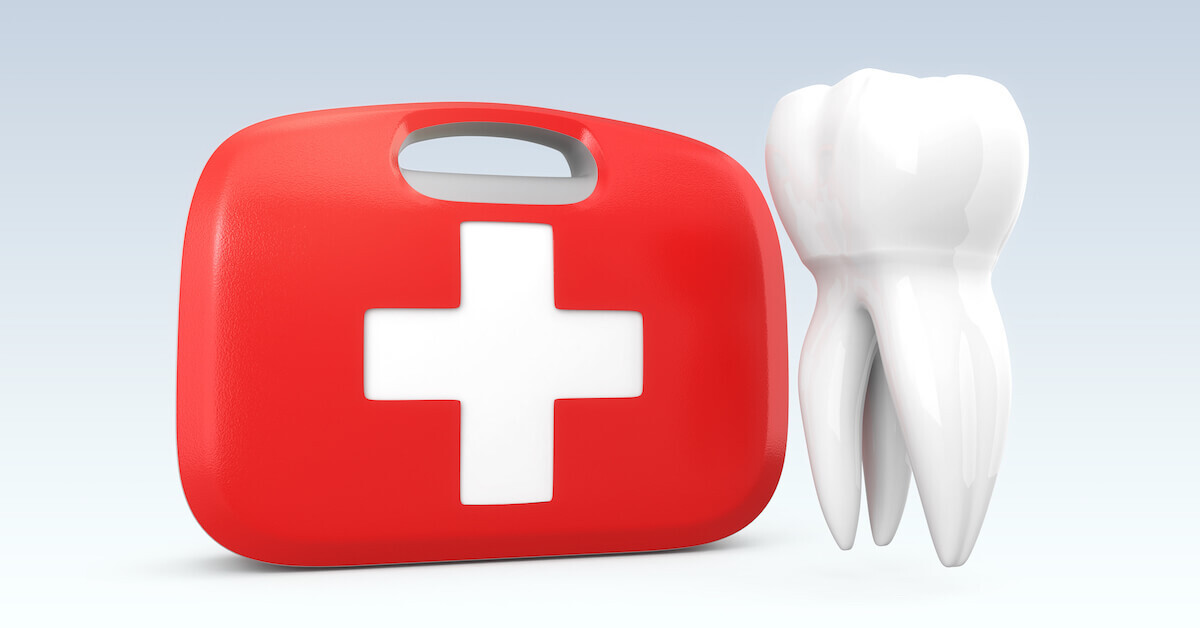 As a part of Dental Care Alliance, our practice offers emergency dental services for patients throughout our area. If you need reliable and compassionate emergency dental care near Peoria, our team can deliver the best solutions for your family and your needs. We are committed to providing you with the best emergency dental care, as well as for everyday appointments. Whatever your needs, we will ensure that you receive the services you need at a cost you can afford.
When to Seek Help for Dental Pain
A mild toothache is usually a good reason to schedule an appointment with your dentist. However, when mild pain becomes severe, you should consider a visit to a facility that offers emergency dental care near Peoria. Some of the most common reasons for dental pain include infections and damaged teeth.
Infections can affect your teeth, gums and even the root canals in your teeth. If left untreated, these can develop into painful abscesses that can require emergency dental care. Root canal infections are among the most painful of these conditions and can cause blinding pain that can prevent you from doing things you enjoy. Our team will work with you to determine the right solution for relieving your pain and addressing any underlying problems that could be contributing to the problem.
Even if you have previously had a root canal on a particular tooth, you could experience another infection in the same area. Our emergency dental team will work with you to resolve pain caused by a failed root canal procedure and to provide you with solutions for these issues.
A fractured or cracked tooth can present real issues with potential infections or pain. Even if you cannot see the damage to your tooth, you may need emergency help to resolve problems with pain and to protect your teeth against further damage. Our team typically will take X-rays of the affected area to determine if a hairline crack or fracture could be the cause of your pain and then provide you with the right help for your situation.
Tooth decay is another problem that can cause dental pain because of exposed nerves and the intrusion of food into deep cavities. Our office provides walk-in dental services and same-day appointments to help you deal with severe pain caused by these problems.
If you grind your teeth or frequently consume acidic foods or drinks, the enamel of your teeth may become worn down. This could cause pain as nerve endings are exposed to food and air. Our dental team can provide you with the right solutions for dealing with pain and correcting the underlying conditions that have contributed to the loss of tooth enamel. We will determine both short-term and long-term solutions for your needs.
What to Do When a Tooth Is Knocked Out
About one in five 12-year-old children will experience damage to a permanent tooth. One in three younger children will have an injury to one of their primary teeth. Children are more likely than adults to get injuries to their teeth because of their participation in sports and riding bikes. If you or a family member has had a tooth knocked out in an accident, a few simple steps will ensure the best possible outcome for these emergency situations.
Collect the tooth, if possible. It can sometimes be reseated into the socket and secured to allow it to heal in place.
Head to a clinic that offers emergency dental care near Peoria as quickly as possible. Arriving within 30 minutes can often enable emergency dentists to save the tooth and prevent any further injuries.
Call ahead to let our emergency dentists know about the situation. This will allow us to reserve an examination room for you and provide the fastest possible care.
These three steps will help you handle knocked-out teeth and other injuries to teeth and gums when they occur. We offer the most effective solutions for all types of dental emergencies in Peoria.
Handling Issues with Dental Fillings and Crowns
If you or a family member has lost a filling or a crown, they can sometimes be replaced in our office. If the original appliance cannot be replaced, we can provide you with temporary fillings and crowns that will protect your tooth until a new crown or filling can be fabricated and applied. We will work with you to determine the best solutions for dealing with detached crowns or fillings and for protecting your teeth against damage caused by losing them.
When Should You Go to the Hospital Emergency Room for Dental Issues?
Most dental issues do not require a trip to a hospital emergency room. But, if you are experiencing high fever, chills or swelling of the jaw, throat or neck, you may have a systemic infection that requires medical attention. After a serious accident, you may also be taken to the emergency room before any dental treatment can be provided. This may be required to protect your health, which is more urgent than protecting your teeth from further damage. We can provide emergency dental services for you after your medical condition has stabilized.
If you need emergency dental care near Peoria, our emergency dental team will provide you with the right solutions for your needs. We deliver emergency services for all types of injuries to or pain in your teeth, gums and jaw. If you are trying to find the best and most practical treatment options in our area, give us a call today or visit us online. We are here to serve you on weekends, most holidays and with same-day appointments designed to meet your needs.