Face the Facts About Toothpaste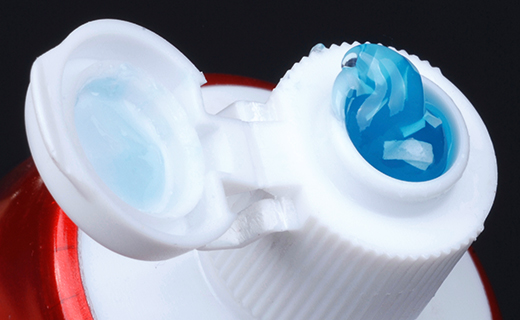 Toothpaste is one of the first things we use every day without a second thought. We reach for it, rely on it, and regularly use it day and night. Yet we know very little about this much-needed dental care product. It's time to realize the power of the paste.
Toothpaste is an essential part of a good dental care routine because it helps remove the plaque that forms on teeth and gums. It also maintains the health and appearance of teeth, suppresses bad breath, and delivers powerful ingredients that help prevent gum disease.
Today, toothpaste has evolved with our tastes and the times and is now available in pastes and gels, in various flavors, with stripes and sparkles, and in formulas for adults and children. Some are also fortified with special ingredients for whitening teeth, freshening breath, strengthening tooth enamel, protecting gums, and treating tooth sensitivity.
While toothpaste comes in various forms, they all feature the plaque-fighting power of fluoride. Plaque builds up on our teeth and gums every day, which can lead to tooth decay and gum disease if not regularly removed. Fluoride has the power to remove that plaguing plaque while simultaneously strengthening tooth enamel, which are two of the best ways to protect yourself from major dental problems.
Toothpaste typically contains just a few key ingredients. In addition to the protective power of fluoride, toothpaste is mostly made of mild abrasives that remove plaque and surface stains, as well as surfactants, which improve the cleaning power by creating foam that carries away debris and helps dissolve plaque. Toothpaste also contains flavoring agents to enhance the taste, thickeners to stabilize the formula, and anti-bacterial agents to freshen breath. Specialized varieties include powerful agents designed for specific dental issues, such as sensitivity, whitening, or gum protection.
As you can see, toothpaste is more than just a topping for your toothbrush. It's a plaque-fighting, decay-preventing, gum-protecting, breath-freshening, tooth-whitening, sensitivity-stopping powerhouse of dental care. With so many kinds, from simple to specialized, ask an expert in family dentistry which type of toothpaste will suit your smile.
To learn about our family dentistry practice in Peoria, call Maple Shade Dental Group today or make an appointment.
---
Maple Shade Dental Group offers affordable family dentistry and gentle, compassionate dental care in Peoria. With 3 affiliated practices throughout Peoria, our offices are conveniently located with extended hours to meet your needs. At Maple Shade Dental Group, we provide most dental services, from basic preventative care and general dentistry to specialized procedures and complete dental reconstruction. We accept most dental insurance plans and offer affordable financial solutions for any budget. Patient satisfaction is our top priority and we strive to provide the exceptional, affordable dental care and personal touch that lead to lasting relationships. A smiling patient is our greatest reward and we look forward to keeping those smiles healthy, beautiful, and bright. Discover an affordable dentist who truly cares at Maple Shade Dental Group.