Examining the Top Causes of Sensitive Teeth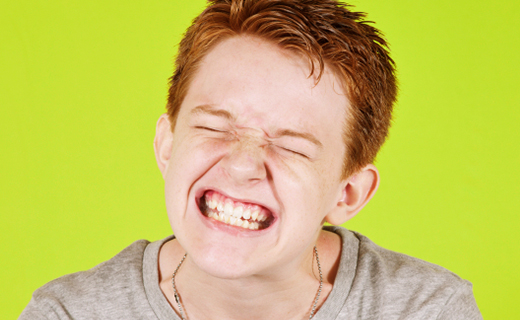 If eating ice cream and brushing your teeth are activities you dread because they trigger tooth pain, you're probably experiencing sensitive teeth and gums. There's no need to suffer. With a little effort, you can learn how to help sensitive teeth weather even the coldest beverages and the sweetest desserts.
The following list includes the biggest causes of tooth sensitivity and practical dental care suggestions to help reduce the symptoms.
You have receding gums due to gum disease. Your dentist in Peoria can help by applying a sealant and treating the gum inflammation.
You're brushing too hard or using a hard-bristled toothbrush. This can wear down enamel and make sensitive nerves more accessible. Be gentle when brushing, and switch to a soft toothbrush.
There is decay around the edges of a filling. Old fillings may fracture or leak, and acids and bacteria can lead to enamel breakdown. In most cases, replacing the filling will solve the problem.
You have a cracked or chipped tooth. See your dentist as soon as possible.
You've recently had a dental procedure. Some sensitivity after a root canal, extraction, or filling is common. If it continues, see your dentist to rule out infection.
You're grinding your teeth at night, which can expose dentin and allow irritants access to nerve tissue. Ask your dentist about a custom night guard.
Acidic foods increase pain. Avoid tomatoes, citrus fruits, pickles, and other acidic foods and beverages to reduce symptoms.
Tooth-whitening ingredients in your toothpaste, mouthwash, or other products could be causing sensitivity. If you're suspicious, try switching brands.
Alcohol or other mouthwash ingredients are causing sensitivity. Try a neutral rinse, or don't use mouthwash at all.
It's important to seek professional dental care, since tooth sensitivity can be due to serious underlying problems. Your dentist may recommend special toothpastes or treatments to strengthen enamel and reduce the symptoms of sensitive teeth and gums.
To get the dental care you deserve from an affordable dentist in Peoria, call Maple Shade Dental Group today or make an appointment.
---
Maple Shade Dental Group offers affordable family dentistry and gentle, compassionate dental care in Peoria. With 3 affiliated practices throughout Peoria, our offices are conveniently located with extended hours to meet your needs. At Maple Shade Dental Group, we provide most dental services, from basic preventative care and general dentistry to specialized procedures and complete dental reconstruction. We accept most dental insurance plans and offer affordable financial solutions for any budget. Patient satisfaction is our top priority and we strive to provide the exceptional, affordable dental care and personal touch that lead to lasting relationships. A smiling patient is our greatest reward and we look forward to keeping those smiles healthy, beautiful, and bright. Discover an affordable dentist who truly cares at Maple Shade Dental Group.