Posted under:
General
Posted on: October 28, 2014
Dental Fear – Why You're Scared and How Your Dentist Can Help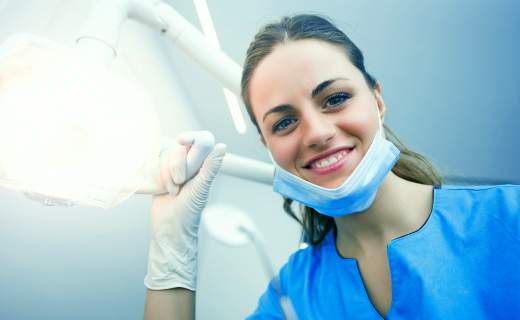 As many as one out of five American adults experiences some level of dental anxiety or fear. If you can't sleep the night before a dental appointment, or you suffer from extreme nervousness, nausea, dizziness, crying, heart palpitations, or feelings of suffocation before or during your treatment, you're probably one of them. Severe anxiety symptoms may indicate dental phobia, which is more serious and may require psychiatric intervention or medication. If you refuse to seek help until you are in extreme pain, it's time to address your fears, and start getting the dental care you need. 

The following are the most common causes of dental fear:
Pain, which may be a result of a previous negative dental experience.
Afraid of dentist drills or other sharp instruments.
Injections or needles.
Ineffective anesthetic.
Side effects from injections or medications.
Feeling helpless or out of control.
Embarrassment about oral conditions.
Criticism of oral care habits or condition of teeth.
Invasion of personal space.
Discussing your fear with your dentist in Peoria is the best way to overcome dental anxiety. Dental professionals understand that people avoid seeking treatment when their experiences have been negative. Most dentists are willing to work with their patients to ensure that concerns are addressed and treatments are as comfortable as possible. If your dentist is not interested in discussing your dental anxiety, find one who is. A conscientious dentist is wiling to explain everything that is happening during a procedure so that you are fully informed and prepared for the next step. If you become uncomfortable or need a break, you can use a predetermined signal such as a raised hand to alert your dentist.
With good communication and trust between you and your dentist, your dental anxiety can be greatly reduced, and you won't experience as much stress before your appointment.
To get the dental care you deserve from an affordable dentist in Peoria, call Maple Shade Dental Group today or make an appointment.
---
Maple Shade Dental Group offers affordable family dentistry and gentle, compassionate dental care in Peoria. With 3 affiliated practices throughout Peoria, our offices are conveniently located with extended hours to meet your needs. At Maple Shade Dental Group, we provide most dental services, from basic preventative care and general dentistry to specialized procedures and complete dental reconstruction. We accept most dental insurance plans and offer affordable financial solutions for any budget. Patient satisfaction is our top priority and we strive to provide the exceptional, affordable dental care and personal touch that lead to lasting relationships. A smiling patient is our greatest reward and we look forward to keeping those smiles healthy, beautiful, and bright. Discover an affordable dentist who truly cares at Maple Shade Dental Group.