Daily Dental Care Influences Total Health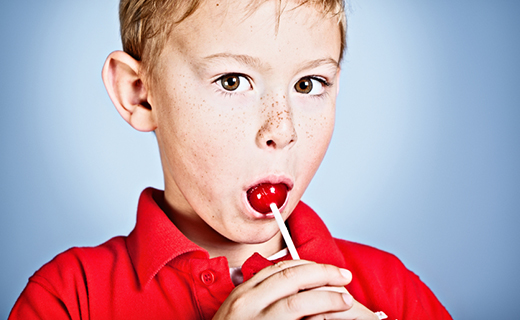 Brushing your teeth may seem like a nuisance; before bed, after waking, between meals—it's a lot to keep up with, meaning you just might consider skipping your dental care every once in a while. Well, you might want to reconsider. According to a recent study, your oral health is directly linked to your total health. The buildup of tartar or a developing cavity may be an early warning sign of heart or lung disease or diabetes. Another study found that oral hygiene is more than just an indicator of health—your dental care habits can actually influence the health of your entire body. Researchers found that participants who skipped basic habits of oral hygiene, such as brushing twice daily, were at a 70 percent greater risk of developing heart disease that those who adhered to their daily dental care habits. Use these tips to care for your teeth daily and ward off cavities that could threaten your total health.
Your teeth, gums, and tongue are filled with bacteria—some helpful and some harmful. Cavities occur when the harmful bacteria use sugar molecules from the foods you eat to make acids that can erode your teeth. Dental plaque, the sticky film of bacteria, combines with the starchy, sugary food and drinks you consume to create acids that erode your teeth and gums. As a defense mechanism, your body produces saliva—filled with minerals such as calcium and phosphate—to wash away the bacteria. Fluoride-rich toothpaste further enhances enamel repair by replacing the minerals lost during through damaging acid attacks.
Throughout each day, your teeth go through a natural process of mineral loss and gain, but you can influence the frequency of the cycles by making healthy food choices and how many times you brush your teeth. Limited brushing along with the overconsumption of sugar-filled, starch-laden foods can lead to mineral loss and white spots on your teeth, which are an early sign of cavities.
However, you can inhibit or even reverse tooth decay by drinking more water, brushing and flossing more often, and eating teeth-healthy foods. If tooth decay is left untreated, minerals will continue to be lost, the enamel will ultimately be destroyed, causing a cavity. A cavity is permanent damage that your dentist in Peoria will have to repair with a filling, since after a cavity develops, it can't be reversed.
Dental Care for Cavity Prevention
Brush for two minutes at least twice a day—or even better, after every meal—with fluoride toothpaste.
Floss at least once daily, using ADA-approved dental floss.
After brushing, rinse with a fluoride mouthwash, swishing for 60 seconds.
Schedule routine appointments every six months with a skilled, affordable dentist in Peoria.
Let your family dentistry practitioner know if you have tooth pain or other dental concerns.
 To learn about our family dentistry practice in Peoria, call Maple Shade Dental Group today or make an appointment.
---
Maple Shade Dental Group offers affordable family dentistry and gentle, compassionate dental care in Peoria. With 3 affiliated practices throughout Peoria, our offices are conveniently located with extended hours to meet your needs. At Maple Shade Dental Group, we provide most dental services, from basic preventative care and general dentistry to specialized procedures and complete dental reconstruction. We accept most dental insurance plans and offer affordable financial solutions for any budget. Patient satisfaction is our top priority and we strive to provide the exceptional, affordable dental care and personal touch that lead to lasting relationships. A smiling patient is our greatest reward and we look forward to keeping those smiles healthy, beautiful, and bright. Discover an affordable dentist who truly cares at Maple Shade Dental Group.