Posted under:
General
Posted on: August 16, 2023
Comprehensive Dental Care in Peoria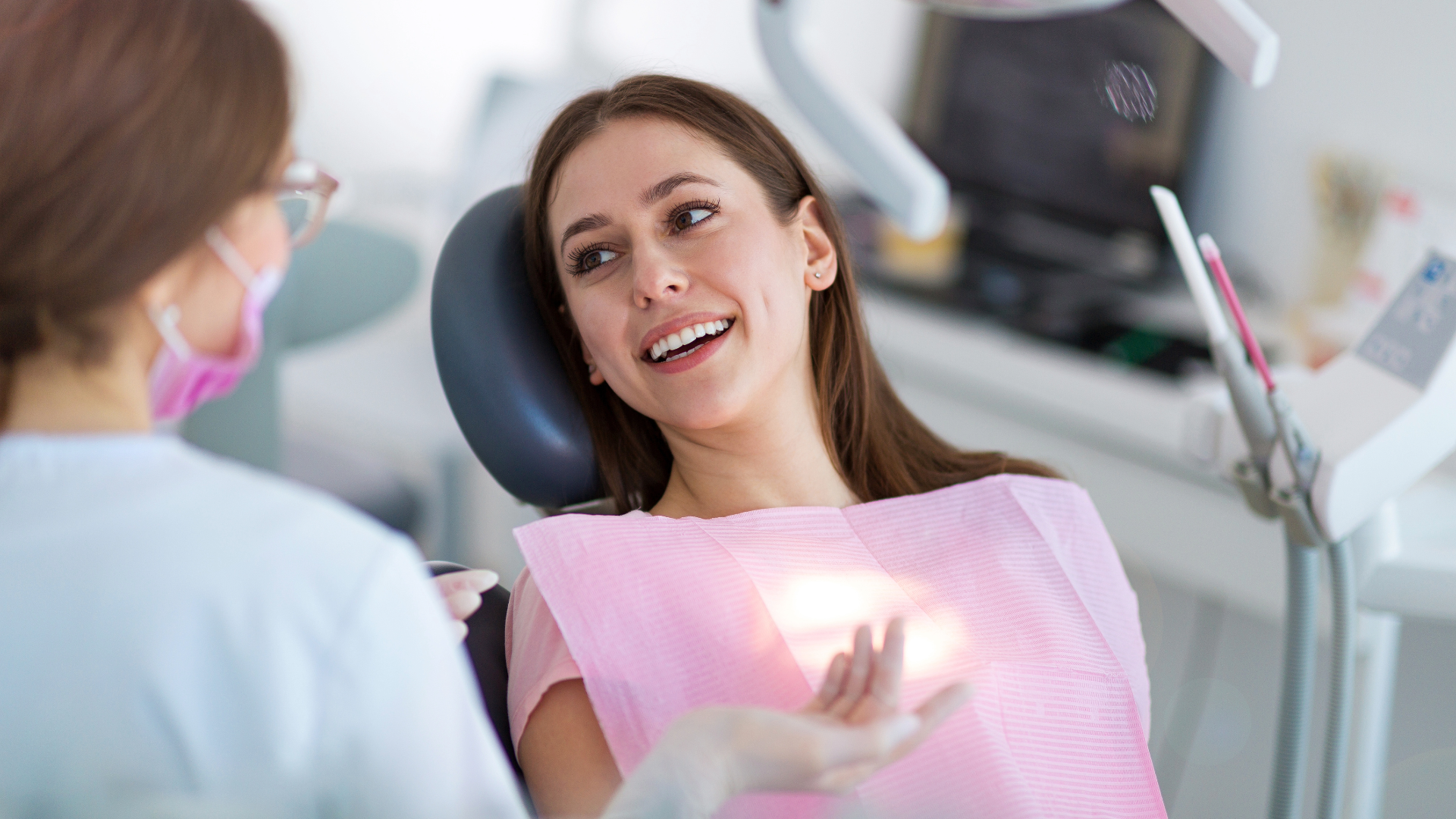 You deserve nothing less than personalized attention from your dentist in Peoria when searching for quality family dental care. The team at Maple Shade Dental Group is ready to show you what's possible when you have a family dentist that understands your unique needs. Our highly rated, state-of-the-art dental office provides comprehensive services for your family's oral health.
At Maple Shade Dental Group, we believe that tending to each patient's unique dental needs is essential for promoting good oral health and attractive smiles. When you visit our office, you can be confident that our experienced, highly trained team will carefully listen to your concerns. We're always happy to answer questions that will help you to reach your goals for oral health. Using information that you provide to us during each visit, we'll create a personalized plan. Our team is committed to helping you get the most out of every routine checkup, corrective procedure, and more! You can look forward to walking into a comfortable, caring environment at every visit.
Let Us Show You How Convenient Dental Care for Your Whole Family Can Be
When you choose OFFICE NAME] as your family dentist, booking appointments for all members of your family doesn't have to be the chore it once was! We offer an easy way to schedule appointments without the need to travel to separate offices. As part of our commitment to making dental care more accessible for busy families, we proudly provide dental services for all ages.
Let Us Be Your Partner in Preventative Care
Preventative care plays an important role in good oral health at all ages. That's why we make scheduling routine dental checkups and cleanings as easy as possible. We view basic preventative dentistry as the foundation for preventing costly procedures and treatments down the road. As part of our effort to help you prevent the need for extensive treatments in the future, we'll point out any signs of decay during your regular visits to help you quickly correct or reverse danger signs in their earliest stages. If the need for an advanced procedure arises, rest assured that our comprehensive services equip us to provide you with dental fillings, tooth extractions, and many more treatments right here in the same office.
We're Your Portal to Specialized Care
While your family dentist in Peoria can provide a variety of services in a single office, there are times when a referral to a specialist is needed. There's no need to feel like you need to handle this process on your own! We'll be happy to help you connect with a dental specialist offering the highest level of care using our extensive, vetted network of specialists. Our staff will be happy to offer you a referral for:
Orthodontics
Periodontics
Endodontics
Oral surgery
Rest assured that you'll receive the same level of impeccable care you've grown accustomed to while working with our office when you transfer to one of our referral partners. Of course, our team will always be here to assist you at any point. You'll also be able to continue to receive the same great preventative care and basic dentistry services here at our office when it's time to book another routine appointment.
We Use the Latest Dental Technology
Experience the benefits of a family dentist committed to staying up to date with the latest leaps in dental technology! Our office has invested in top-tier, state-of-the-art technology and equipment to be able to perform everything from X-rays and cleanings to advanced procedures. As part of our commitment to providing you with the best experience possible, we offer gentle dental sedation options. Our practice has put a great deal of time into developing care systems that enhance every aspect of diagnostics and treatment plans.
If you're looking for a family dentist capable of providing exceptional care for every member of your family, discover the peace of mind that comes from trusting your oral health needs to Maple Shade Dental Group. Our practice is committed to creating the best patient experience possible. In order to achieve this, we utilize personalized techniques to support dental health at all stages of life. Call us today to book an appointment with a highly respected family dentist at Maple Shade Dental Group in Peoria. Our easy bookings give your family something to smile about!