A Guide to Good Dental Care During Childhood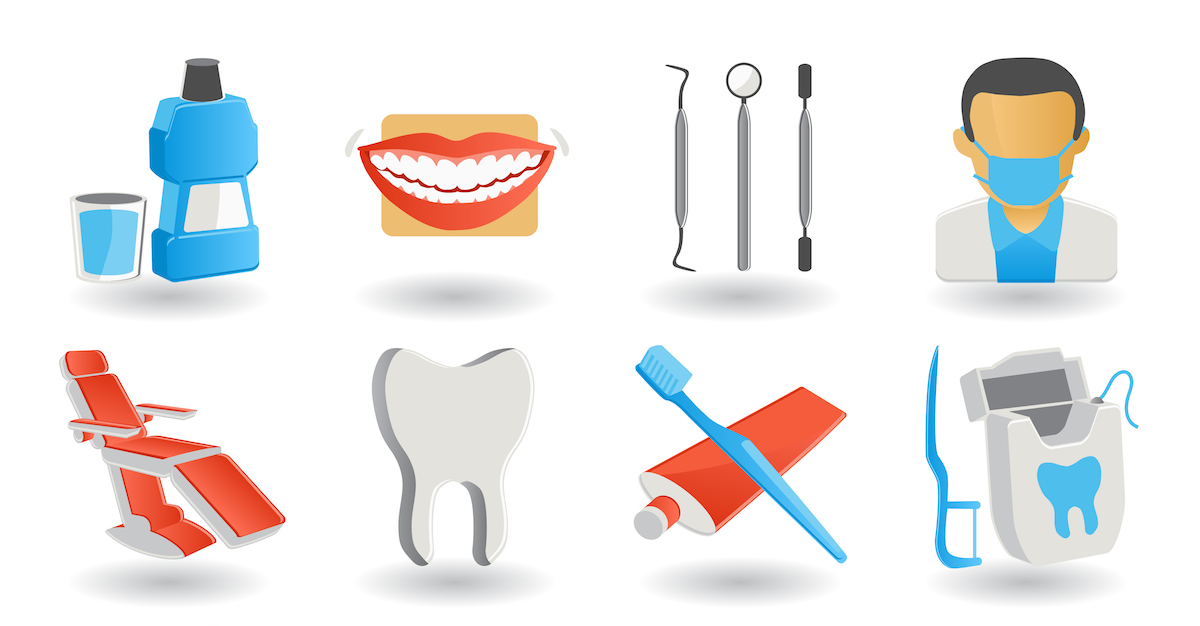 One of the best ways to keep your child's teeth healthy is by teaching kids the dental habits they'll need as they grow up. By helping them develop good dental care habits, you can give your child the gift of a good smile.
Teach Kids to Take Care of Their Teeth
It's important to help your child develop good dental habits to ensure that their teeth and gums stay healthy. Follow these simple tips to teach your kids to take care of their teeth:
Brush Up on Brushing: By age six, your child should know how to brush their teeth on their own. They should be brushing in the morning and at night with a soft-bristled toothbrush and a pea-sized amount of fluoridated toothpaste.
Foster Flossing: This is an important part of good dental care, yet many kids have a tough time handling floss properly. Ask your dentist to show you and your child the right technique and then practice with them at home until they're comfortable using floss.
Nurture Nutrition: Proper nutrition is essential for developing healthy teeth and gums. That's why you need to feed your child nutritious foods such as whole grains, vegetables, fruits, and foods high in calcium. Just as important as giving kids good food is limiting unhealthy options. Avoid feeding them foods and drinks that are sugary or full of processed carbohydrates because these can lead to tooth decay and other dental care problems.
Stay Away from Smoking: Did you know that tobacco smoke might contribute to the development of tooth decay and gum disease? That's why the best dentists say you need to keep your child far away from secondhand smoke, as well as teach them the dangers of smoking.
Keep Kids Safe: With afterschool sports and rough play at recess, kids are at risk for chipping, breaking, or knocking out teeth. Talk to your dentist about getting them a mouth guard to wear during sports and what to do in a dental emergency.
How An Affordable Dentist Can Help
Your child's dentist is your partner in protecting their teeth and gums, so get them involved in teaching your child good dental care. The best dentist can help in many ways, including:
Giving Regular Dental Check-ups and Cleanings: Your child should visit the dentist regularly to have their teeth cleaned and examined for dental problems.
Suggesting Sealants: Once your child's permanent teeth start emerging, the best dentist will recommend protecting these teeth from decay with dental sealants. These are simply coatings placed on the chewing surfaces of the child's molars that offer an extra level of dental protection.
Figuring Out Fluoride: Children need fluoride for healthy dental development. It's often added to toothpastes, mouthwashes, and community water systems, but some kids require more than others. Talk to an affordable dentist to determine whether a fluoride supplement or varnish would be good for your child's teeth.
To learn about our family dentistry practice in Peoria, call Maple Shade Dental Group today or make an appointment.
---
Maple Shade Dental Group offers affordable family dentistry and gentle, compassionate dental care in Peoria. With 3 affiliated practices throughout Peoria, our offices are conveniently located with extended hours to meet your needs. At Maple Shade Dental Group, we provide most dental services, from basic preventative care and general dentistry to specialized procedures and complete dental reconstruction. We accept most dental insurance plans and offer affordable financial solutions for any budget. Patient satisfaction is our top priority and we strive to provide the exceptional, affordable dental care and personal touch that lead to lasting relationships. A smiling patient is our greatest reward and we look forward to keeping those smiles healthy, beautiful, and bright. Discover an affordable dentist who truly cares at Maple Shade Dental Group.