4 Ways to Fight Bad Breath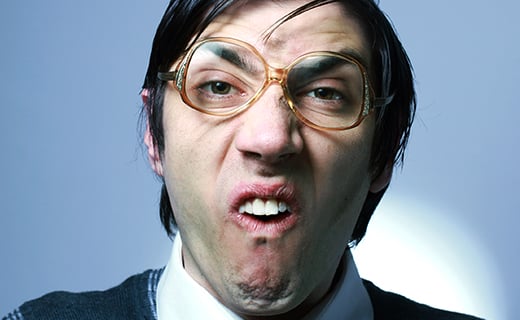 Bad breath is an embarrassing issue for many people, but it is a common condition. It is estimated that at least 40 million people suffer from bad breath, also known as chronic halitosis. If you are suffering from chronic bad breath, don't worry, there are solutions. Bad breath most commonly originates from the teeth or gums, making your dentist the ideal person to ask about proper dental care and treatment options. Talk to an affordable dentist in Peoria—bad breath is not always just a nuisance; it can be the sign of a serious health condition.
Use these tips from family dentistry experts to fight bad breath and keep your mouth healthy on a daily basis.
1. Practice Proper Dental Care.
You may know the routine for proper oral hygiene, but sometimes life gets in the way and you don't practice proper dental care like you should. Brushing your teeth is one of those things that often is skipped, which affects the smell of your breath. Be sure to brush at least twice daily, but after each meal is even more effective for guarding against bad breath. Use a soft-bristled toothbrush and toothpaste that carries the ADA seal of acceptance. And don't forget to brush your tongue, where bacteria linger and exacerbate odors. Floss daily and visit your family dentistry office for routine check-ups and cleanings.
2. Watch What You Eat.
We all knows that certain foods guarantee bad breath. While they may add delicious flavor to a meal, their after-effects can be unpleasant for those around you. Garlic and onions are some of the most common offenders, but red wine and coffee can also cause foul breath. Coffee and wine tend to stain the teeth, creating an environment for bacteria.
3. Avoid Tobacco.
Tobacco leaves your mouth smelling like an ashtray. Much like wine and coffee, tobacco can stick to the teeth and gums, causing odors to hang around even before you have had your first smoke of the day.
4. Be Aware of Your Medical Conditions.
Medical conditions such as acid reflux, uncontrolled diabetes, or an untreated infection can leave your mouth smelling foul. Your family dentistry professional can help you identify the problem, but may also recommend that you consult with a physician and consider screening for these conditions if no other source of bad breath can be found. Bad breath is often an early warning sign of more serious conditions.
To get the dental care you deserve from an affordable dentist in Peoria, call Maple Shade Dental Group today or make an appointment.
---
Maple Shade Dental Group offers affordable family dentistry and gentle, compassionate dental care in Peoria. With 3 affiliated practices throughout Peoria, our offices are conveniently located with extended hours to meet your needs. At Maple Shade Dental Group, we provide most dental services, from basic preventative care and general dentistry to specialized procedures and complete dental reconstruction. We accept most dental insurance plans and offer affordable financial solutions for any budget. Patient satisfaction is our top priority and we strive to provide the exceptional, affordable dental care and personal touch that lead to lasting relationships. A smiling patient is our greatest reward and we look forward to keeping those smiles healthy, beautiful, and bright. Discover an affordable dentist who truly cares at Maple Shade Dental Group.